Access to faculty travel, central cost share, and seed funding to support strategic research development; information on research funding opportunities 
Ohio State's research and creative expression community benefits from central support to plan, develop and implement bold, new ideas and large-scale, complex initiatives. The Office of Knowledge Enterprise manages the President's Research Excellence seed fund, the University's central institutional cost share commitments and travel funds that enable faculty to travel to position their programs for external funding. In addition, the Knowledge Enterprise is the administrative home for the SPIN funding opportunities database and manages the university's limited competition funding opportunities.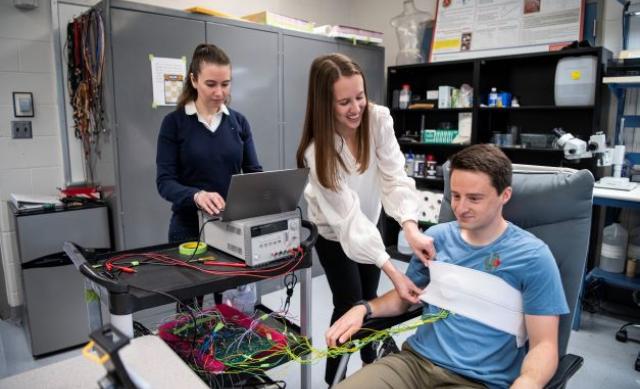 President's Research Excellence Program
The PRE program provides seed support for cross- and interdisciplinary research that have the potential to attract external funding.
A travel program opportunity for Ohio State's research and creative expression community to create new opportunities for large, multidisciplinary team projects.
When a sponsor requires quantifiable resources from the central university, this process provides a standard experience across colleges.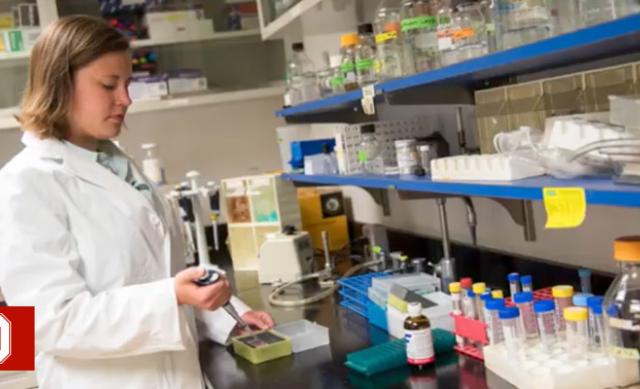 Internal Limited Competition Funding Portal
This portal includes limited federal funding opportunities identified by the Research Development Office (RDO) for management and limited foundation funding opportunities managed by the Office of Foundation Relations (OFR). If a Principal Investigator (PI) identifies a limited funding opportunity not already listed in the portal, the PI should first contact their Sponsored Program Officer (SPO) who will notify the RDO or OFR to post the opportunity in the portal and determine next steps based on the sponsor deadline.
Other Funding Opportunities
SPIN Funding Opportunities Database
SPIN is a funding opportunity database that provides information on more than 40,000 distinct funding opportunities from more than 10,000 global sponsors, including federal, state, industry and foundation sponsors. You can create customized searches that generate a daily email funding alert based on your research interests. Ohio State provides a campus-wide subscription.
Federal Funding Search Engines
Federal Alert Subscriptions
National Science Foundation
National Institutes of Health
State of Ohio Funding
Ohio Third Frontier Program
Ohio Department of Higher Education
Philanthropic Funding
Ohio State Foundation Relations can help identify potential private foundation funders and improve the competitiveness of applications through their relationships.
Philanthropy News Digest publishes Requests for Proposals (RFPs) and notices of awards as a free service for U.S.-based nonprofit and grantmaking organizations.
Buckeye Funder is the university's crowdfunding platform and offers an opportunity for Buckeye Nation to provide support for projects that are most important to them.
Other Ohio State Funding Sources
Keenan Center Accelerator Awards
Byrd Polar Research Center Fellowship Program
Center for Clinical and Translational Science
Center for Emergent Materials
Chronic Brain Injury Program
Connect and Collaborate Grants Program
Global Arts and Humanities
Infectious Diseases Institute
Institute for Materials Research
Institute for Population Research
Mershon Center for International Security Studies
Comprehensive Cancer Center
Translational Data Analytics Institute