The Ohio State University has partnered with more than 30 colleges across five states in the Midwest Semiconductor Network.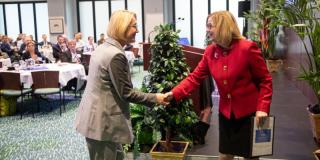 Formed in 2022, the network supports the development of semiconductor nanofabrication facilities in the Midwest and the broader, national efforts to promote U.S. leadership in semiconductors and microelectronics. The network is collaboratively developing innovative solutions in higher education to best support the onshoring of the advanced semiconductor and microelectronics industry and address the industries' research and workforce needs by leveraging existing research, curricular and experiential learning assets, capabilities and expertise within the region. It aims to grow the collective capacity to support the domestic growth of robust semiconductor and microelectronics innovation and supply chain ecosystems. The network is currently focused on: 
Developing a common, secure, information-sharing platform to make it easier to identify expertise, equipment, facilities and curricular programs of interest to facilitate joint programming, research and/or outreach initiatives.
Encouraging and promoting regional collaborations and workshops around opportunities to pursue funding that will grow regional capacity to support identified needs across the semiconductor and microelectronics ecosystems.
Developing pilot mechanisms to connect existing research, facilities and curricular/training assets across the region to optimize their use to address regional needs and opportunities.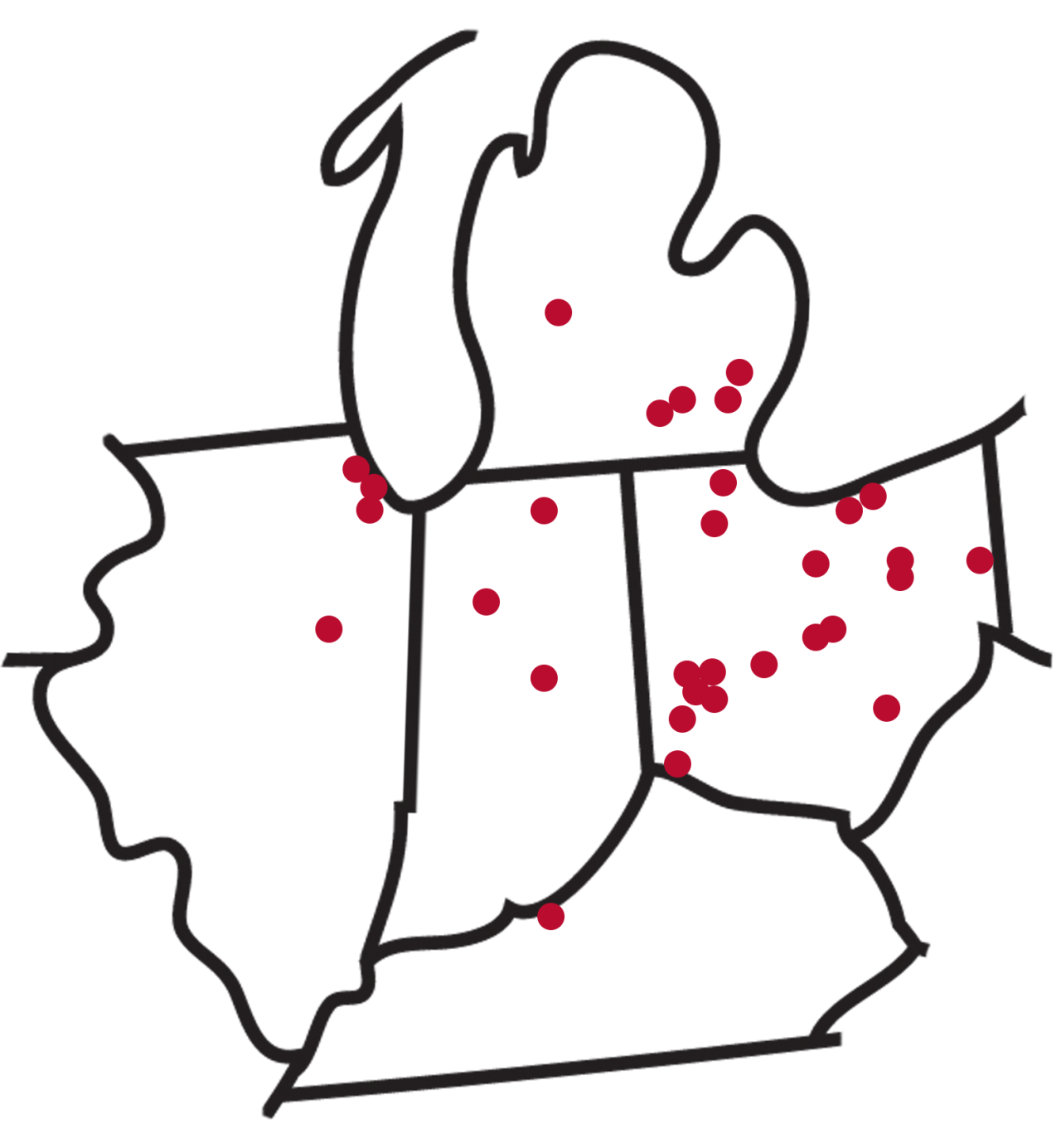 The Ohio State University
Bowling Green State University
Case Western Reserve University
Central State University
Columbus State Community College
Clark State College
Illinois Institute of Technology
Ivy Tech Community College
Kent State University
Lorain County Community College
Miami University (Ohio)
Michigan State University
North Central State College
Northwestern University
Oakland University
Ohio University
Purdue University
Siena Heights University
Sinclair Community College
University of Akron
University of Chicago
University of Cincinnati
University of Dayton
University of Illinois Urbana-Champaign
University of Louisville 
University of Michigan
University of Notre Dame
University of Toledo
Wayne State University
Wright State University
Youngstown State University
The Governance Board leads the activities of the Midwest Semiconductor Network. For the initial three-year term, the board includes two members from four-year colleges/universities, and one member elected to represent a community college from each of the network's core states of Ohio, Michigan, Indiana and Illinois.  
---
David Ashley, Director of Industry Relations, School of Engineering
University of Dayton 
John Dallessasse, Associate Dean for Facilities and Capital Planning, Grainger College of Engineering
University of Illinois at Urbana-Champagne    
Dorota Grejner-Brzezinska, Vice President for Knowledge Enterprise
The Ohio State University 
Mark C. Hersam, Walter P. Murphy Professor and Director of the Materials Research Center
Northwestern University    
Mohammad Ismail, Professor and Chair, Department of Electrical Engineering
Wayne State University 
Becky Peterson, Associate Professor of EECS, MSE and Applied Physics
University of Michigan 
Anthony Ponder, Provost
Sinclair Community College
Vijay Raghunathan, Director of Semiconductor Degrees Program
Purdue University    
Todd Roswarski, Vice Chancellor of Academic Affairs
Ivy Tech Community College    
Alan Seabaugh, Frank M. Freimann Professor, Electrical Engineering
University of Notre Dame
The Industry Advisory Board is a collaborative, voluntary collection of companies and organizations, open to all that have a primary business interest in the semiconductor/microelectronics industry and wish to participate in expanding these capabilities in the Midwest region. The board provides valuable, contemporary guidance to the Midwest Semiconductor Network's academic and research endeavors including such areas as: curricular content, co-curricular activities, career employment planning, training and cooperative education, diversity goals, and industry-focused research.
---
IAB Chair
Jim Evers, Vice President Ohio Site Manufacturing and Operations Manager
Intel
Richard Blysma, General Manager of Photodetectors and Receivers
MACOM Technology Solutions
Kevin Chasey, Senior Vice President and Deputy General Manager Regional Business Group
Tokyo Electron US  
Nerissa Draeger, Director of Global University Engagements
Lam Research Corporation
Chris Schairbaum, Director of Innovation and Development
Texas Instruments
Garrett Schlenvogt, Director of Global Field Applications Engineering Organization
Silvaco, Inc.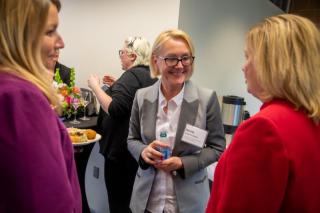 "Engaging this broad academic network has great potential to address the research and education needs of this burgeoning industry and shape the future economic prosperity of our region for generations to come." 
Dorota Grejner-Brzezinska
Vice President for Knowledge Enterprise
Midwest Semiconductor Network in the news
A semiconductor workforce shortage is on the horizon. Ohio higher education wants to fix that.
U.S. Universities are building a new semiconductor workforce 
Ohio State working with rival Michigan on semiconductor effort to help meet Intel-driven demand
Ohio State, Columbus State to partner with other Midwestern schools for microchip research
Ohio State joins 11 Midwest institutions to launch semiconductor-focused network
Crain's Cleveland Business
Case Western Reserve, Lorain County Community College part of new higher ed semiconductor network
UD, WSU, Sinclair join network to train semiconductor workers as Intel looms
As Intel plans $20B spend in Ohio, Dayton schools, others form partnership
3 Dayton-area colleges working with other Midwest schools supporting semiconductor research
LCCC joins 11 Midwest education institutions to launch semiconductor-focused network
OSU Joins 11 Midwest Institutions to Launch Semiconductor-focused Network
12 Midwest institutions launch semiconductor-focused network
YSU joins network focused on semiconductors and microelectronics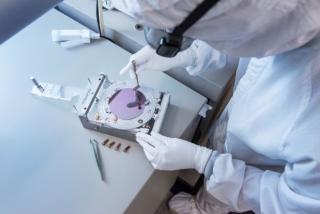 Microelectronics at Ohio State
Ohio State provides next-generation workforce education and leading-edge research in microelectronics. Bringing together world-class research faculty and engaging innovative students, Ohio State provides transformative advances in materials design and synthesis, including wide-bandgap semiconductors, magnetic materials, and quantum materials.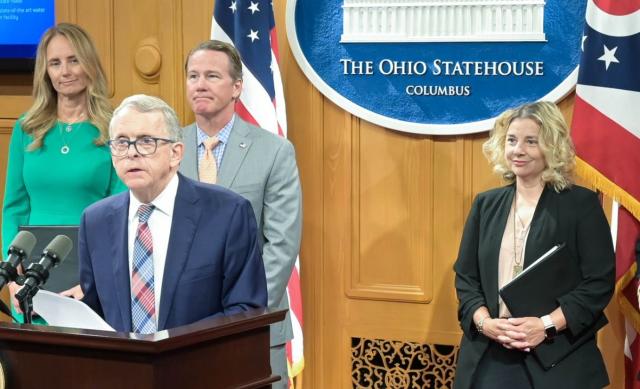 How foresight in public affairs can ensure the promise and potential of Intel in central Ohio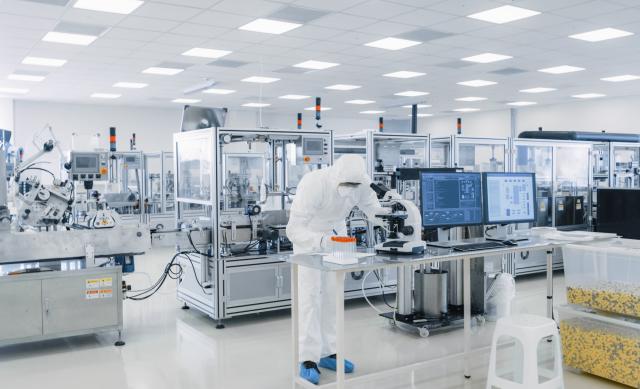 Ohio State establishes new education and research center for advanced semiconductor fabrication
The Enterprise for Research, Innovation and Knowledge positions Ohio State to expand curiosity-driven research and creative expression activities, further develop our research community to be leaders today and in the future, and grow the innovation ecosystem to address societal challenges.
The Office of Knowledge Enterprise works to strategically grow and diversify Ohio State's research portfolio empowering curiosity-driven and large-scale convergence research and creative expression through programs, development, funding and resources.